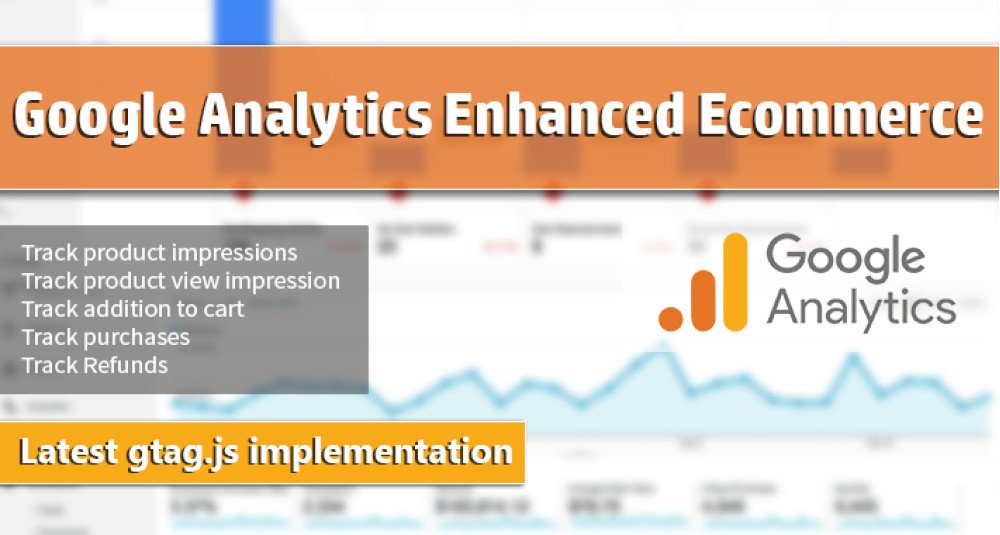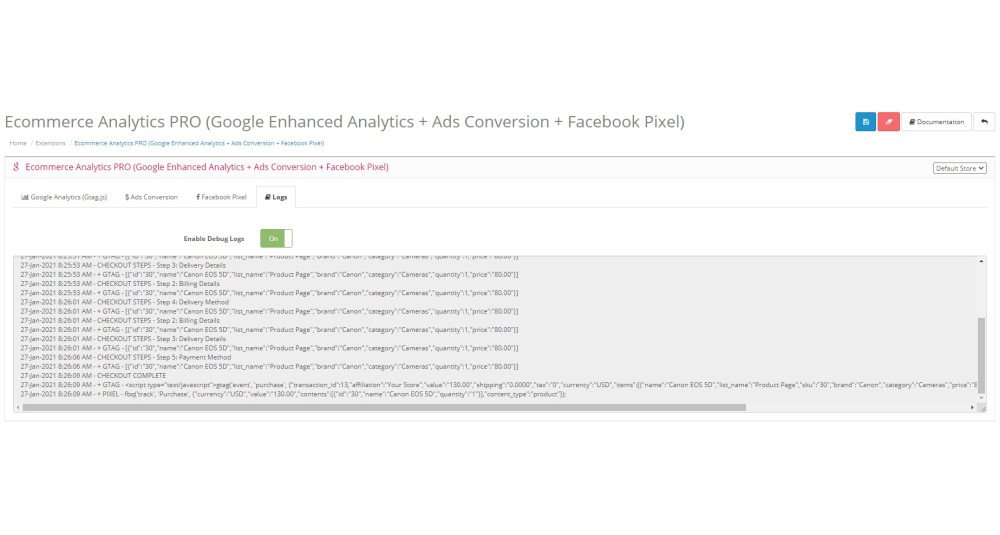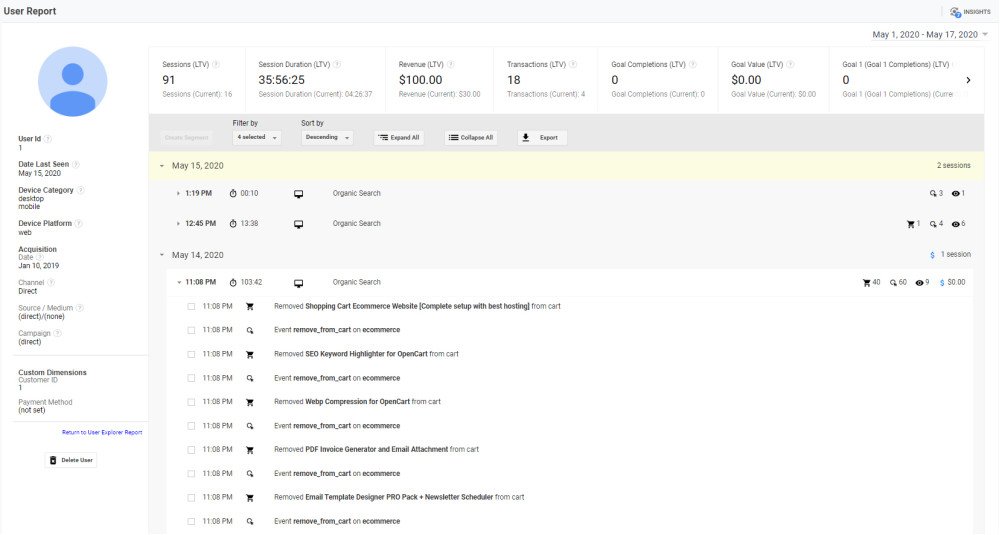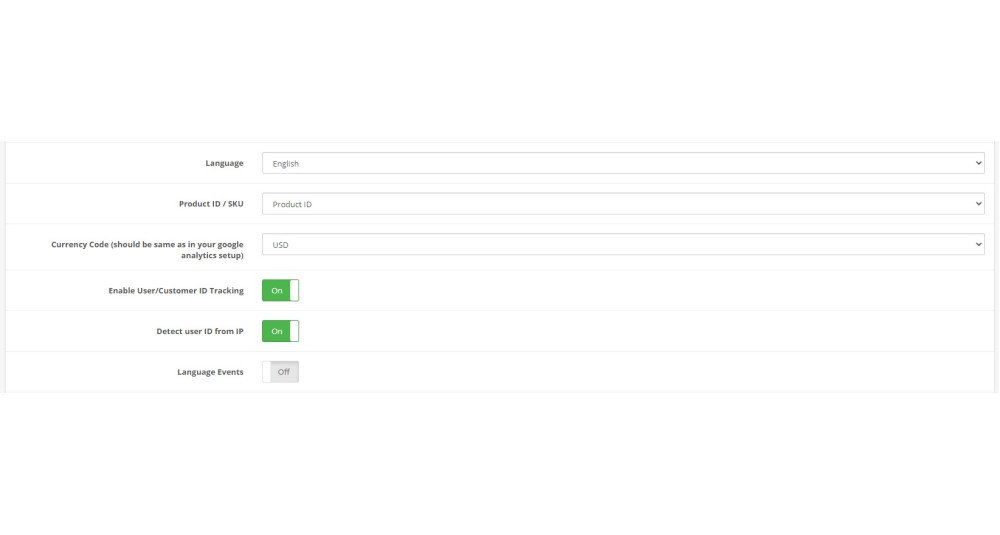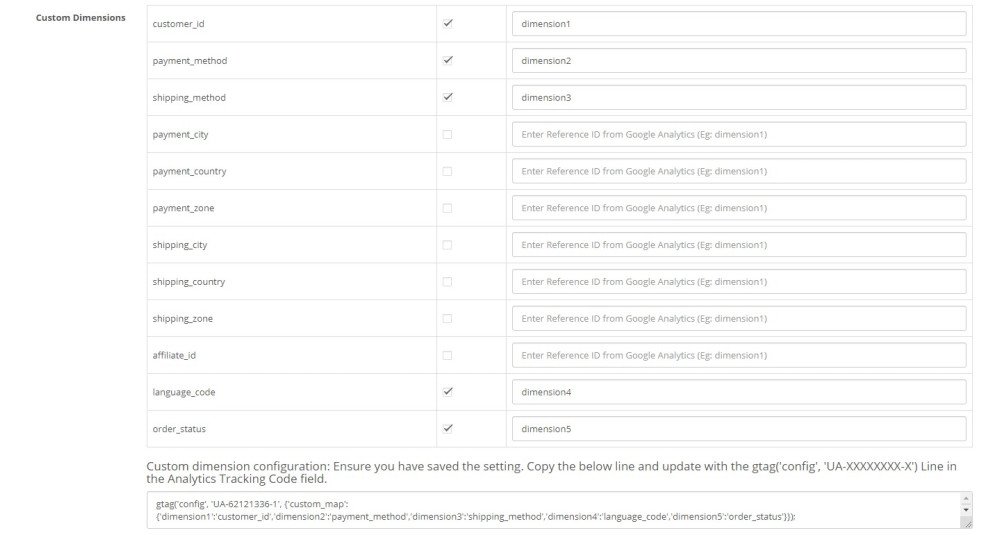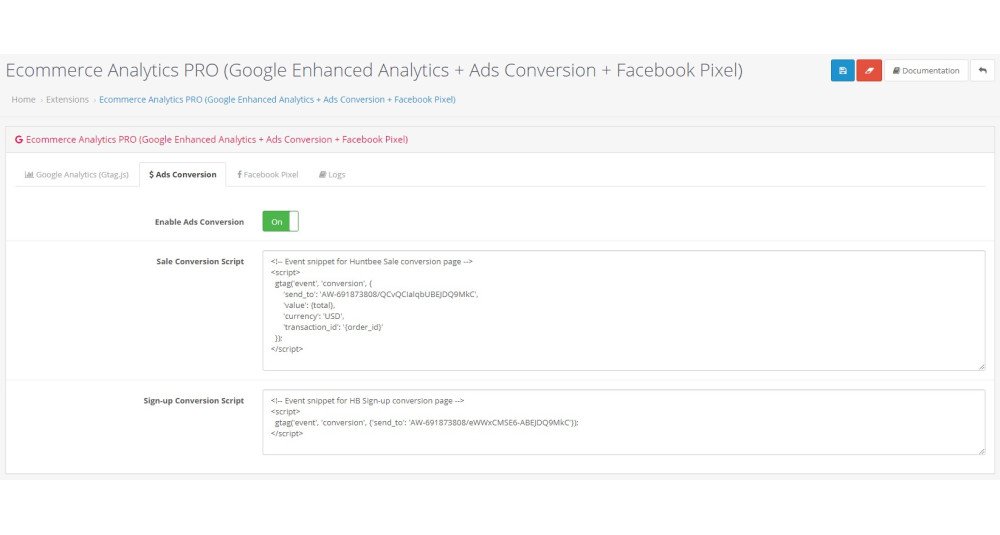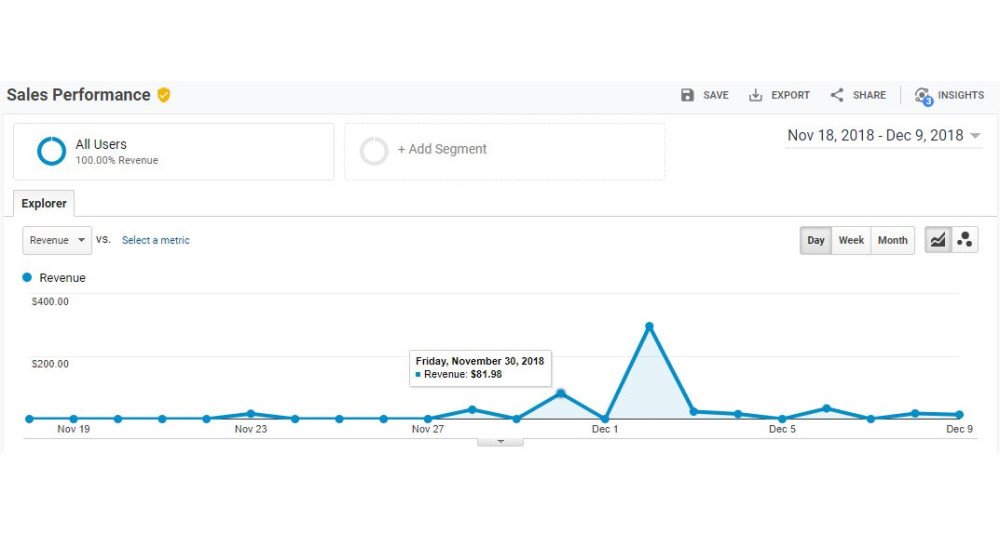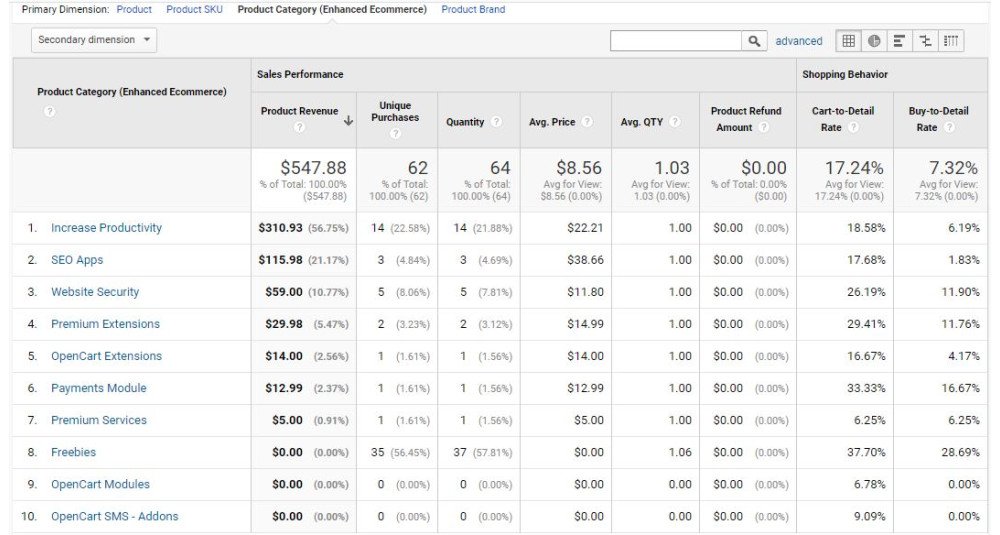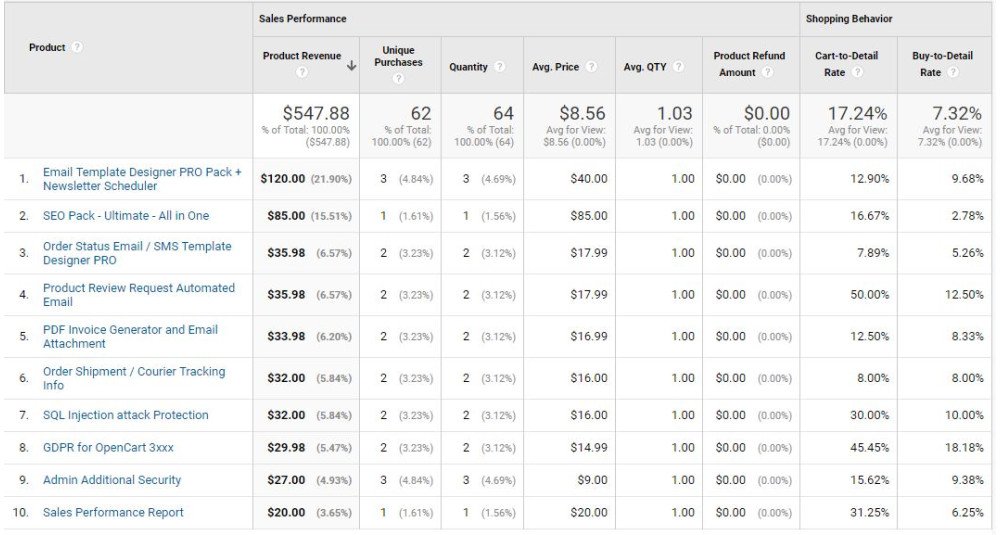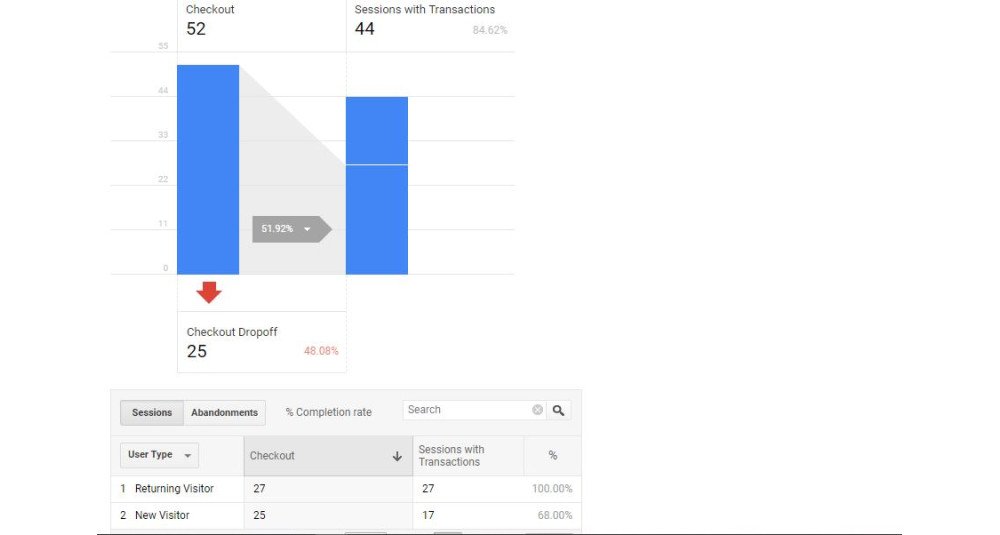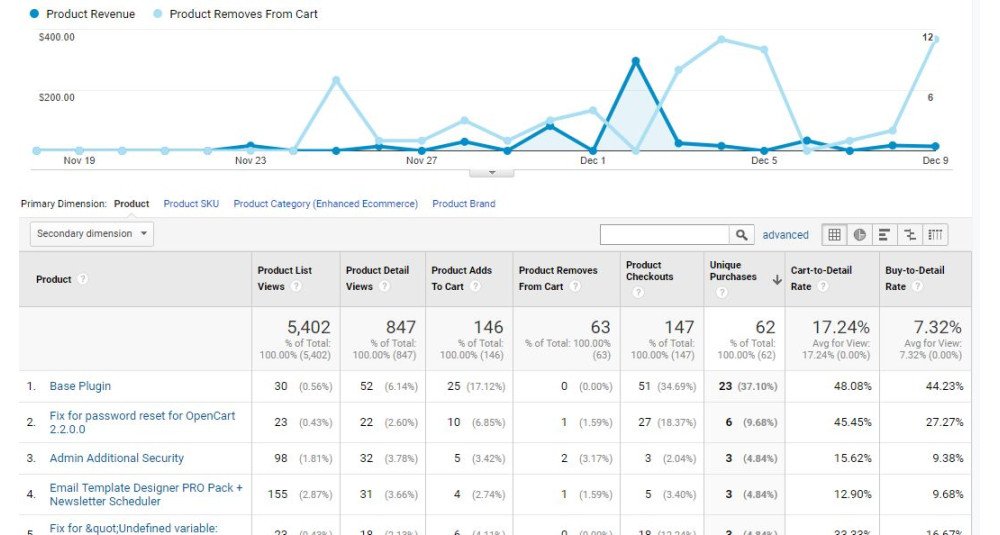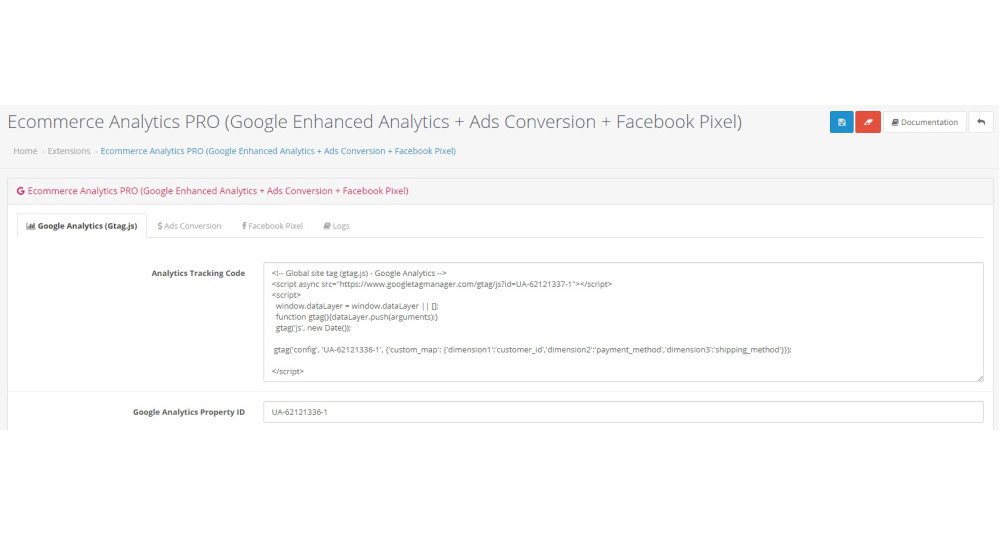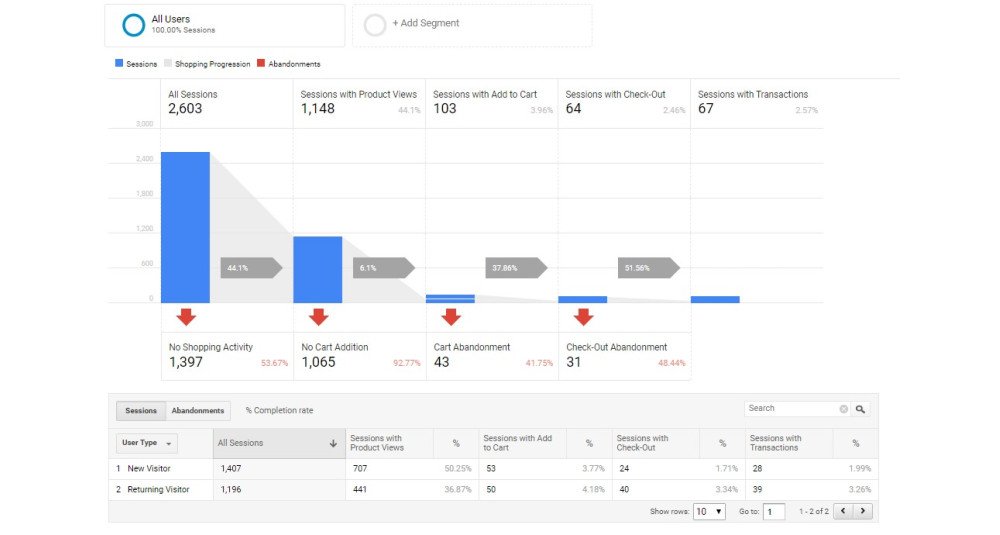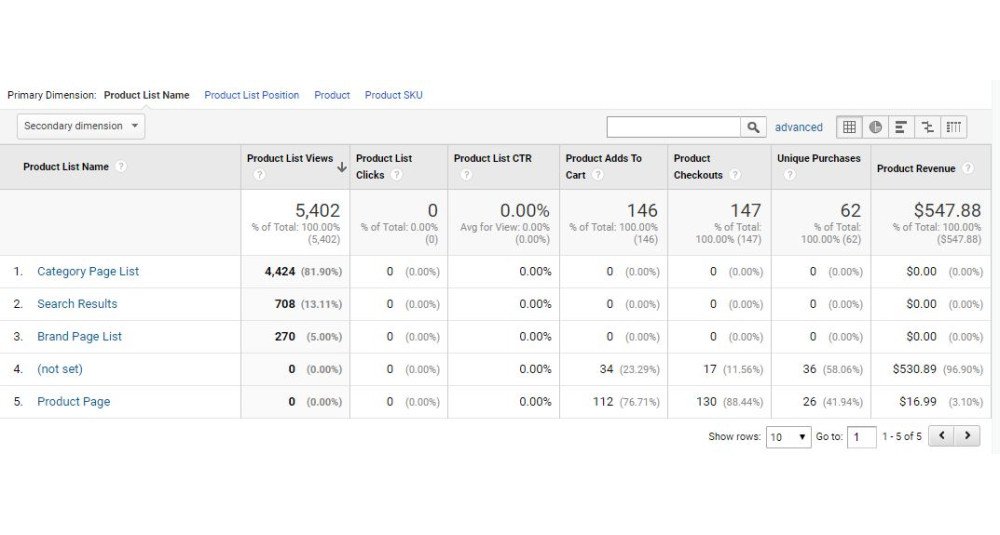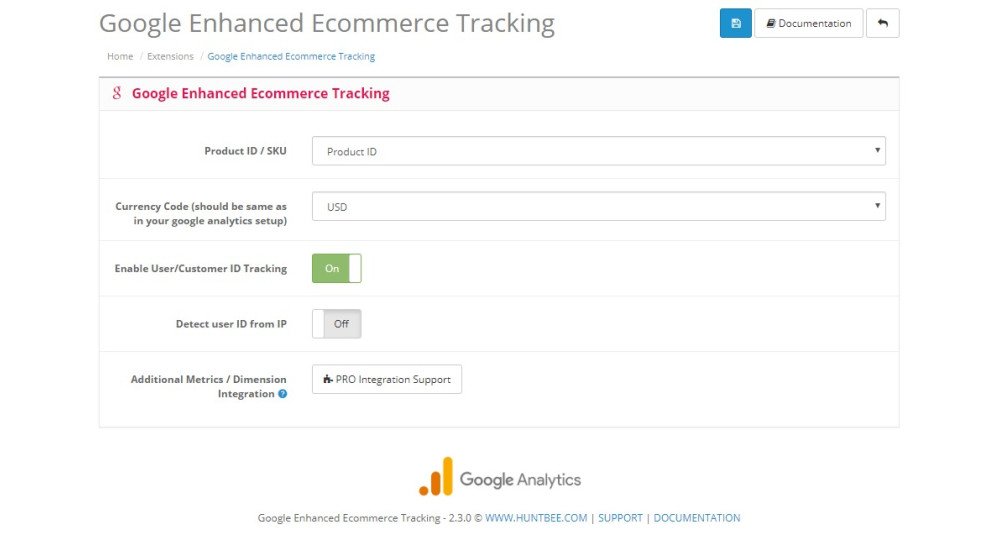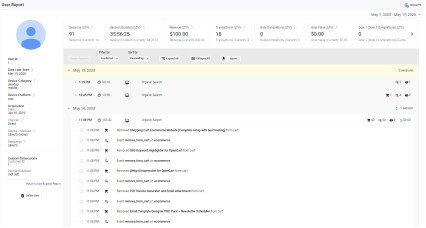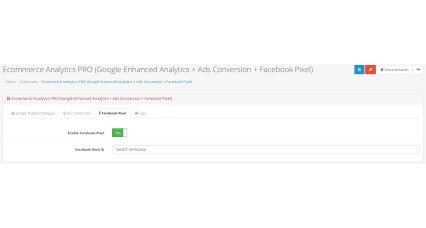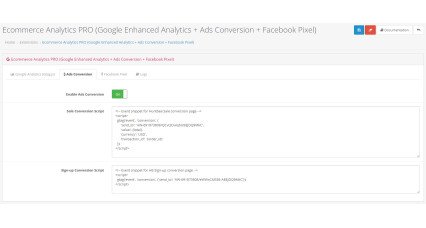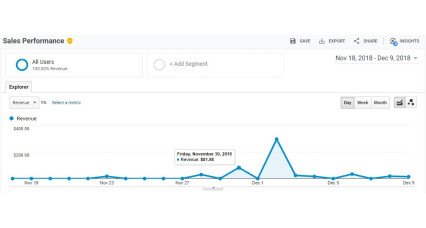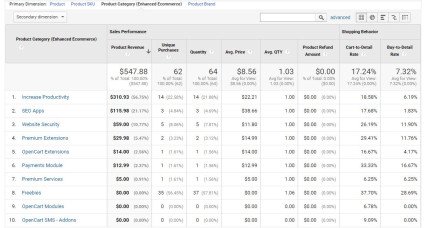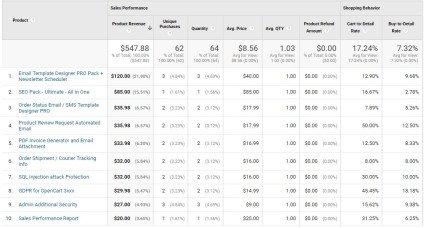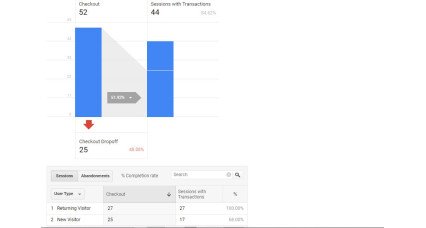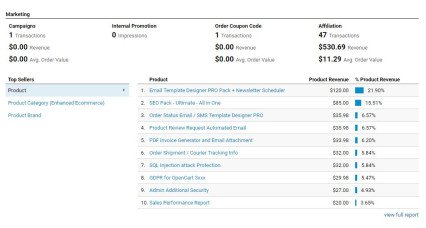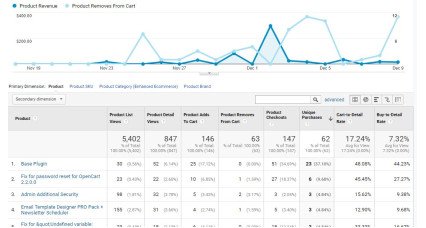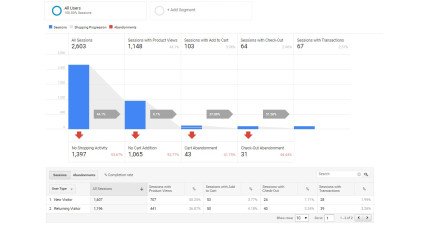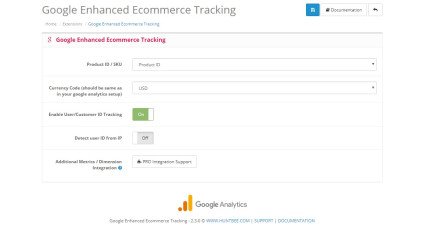 Google Analytics Enhanced Ecommerce Tracking for OpenCart [2xxx - 3xxx]
| | | | | | |
| --- | --- | --- | --- | --- | --- |
| Name | Compatibility | Version | Size | Last Updated | |
| Google Ecommerce Analytics [23xx-3xxx] | 2.3.x.x - 3.x.x.x | 3.0.4 | 112.62KB | 07/02/2023 | Download |
This extension integrates your Google Analytics for enhanced eCommerce reporting and analysis so that you can monitor your product performance and sales performance data. This extension is an essential extension for all real businesses using OpenCart.
You can also integrate your Google Adwords (Ads Conversion Script)
You can also integrate your Facebook Pixel code.
Also supports Journal2 and Journal3 Templates
---
What is Google Ecommerce?
Google Ecommerce tracking allows you to measure the number of transactions and revenue that your website generates. With this opencart extension, you can record your opencart sales transaction with Google Analytics, and thereby you can create reports in Google Analytics and monitor your sales performance, product performance, transactions, eCommerce conversion rate, unique purchases, source/medium, user location, time to purchase, etc. Also, you can monitor shopping behavior, checkout behavior, product list performance, in-depth registered customer behavior, etc. This is an amazing extension that uses the amazing feature of Google Analytics.
---
Google Analytics Features
Track page views
Track Product Impressions
In-depth Reporting and Analysis by Customer ID (User-ID)
Track Product details view
Track addition of a product to a shopping cart
Track removal of a product from a shopping cart (supported only for OpenCart 2.1.0.1 and higher versions)
Track Checkout
Track Purchases
Track Refunds
Custom Dimensions
Language Events
Admin page user tracking
This extension supports UA and GA4
---
Google Ads Features
Sale conversion tracking
Sign up conversion tracking
---
Facebook Pixel
Web Analytics
Product Views
Add to Cart event
Initiate checkout event
Purchase event
VERSION : 3.0.4
DATE RELEASED: 07 Feb 2023



Removed 2 input fields from admin setup. These fields were related to UA.
VERSION : 3.0.3
DATE RELEASED: 04 Feb 2023



Added user data email parameter in the Order Success page (purchase event) for Google Ads Enhanced Conversions

VERSION : 3.0.2
DATE RELEASED: 22 Feb 2021



New Feature: Admin Tracking with User ID (username) feature
VERSION : 3.0.1
DATE RELEASED: 10 Feb 2021



Some changes in the OCMOD
Minor Fixes

VERSION : 3.0.0
DATE RELEASED: 28 Jan 2021



Extension Restructured
NEW FEATURE: Google Ads (AdWords) Sale / Sign-up conversion tracking
NEW FEATURE: Facebook Pixel tracking (Product view, Add to cart, Initiate Checkout, Purchase)
NEW FEATURE: Language Selection
NEW FEATURE: In-house field for Tracking Code
NEW FEATURE: Custom Dimensions
NEW FEATURE: Language Events
NEW FEATURE: Debug Logs
NEW FEATURE: Checkout Steps funnelling for Default Checkout Mode
VERSION : 2.3.3
DATE RELEASED: 25 Jun 2020



Added list name session caching
VERSION : 2.3.2
DATE RELEASED: 23 Jun 2020



Updated fix w.r.t OpenCart 3.0.3.3
VERSION : 2.3.1
DATE RELEASED: 09 Jun 2020



Updated fix for undefined query error
VERSION : 2.3.0
DATE RELEASED: 17 May 2020



Integrated User-ID feature
User-ID identification by customer IP address for not logged-in customer
Code Optimisation
VERSION : 2.2.0
DATE RELEASED: 10 Mar 2020



Fixed a bug related to OpenCart version lower than 2.2.0.0. Related to Refund Analytics
Added Currency configuration to the extension
VERSION : 2.1.2
DATE RELEASED: 10 Feb 2020



Fix for Undefined index: breadcrumbs in /home/aaaaaa/public_html/vqmod/vqcache/vq2-system_storage_modification_catalog_controller_product_product.php
VERSION : 2.1.1
DATE RELEASED: 07 Nov 2019



Updates w.r.t Journal3 template