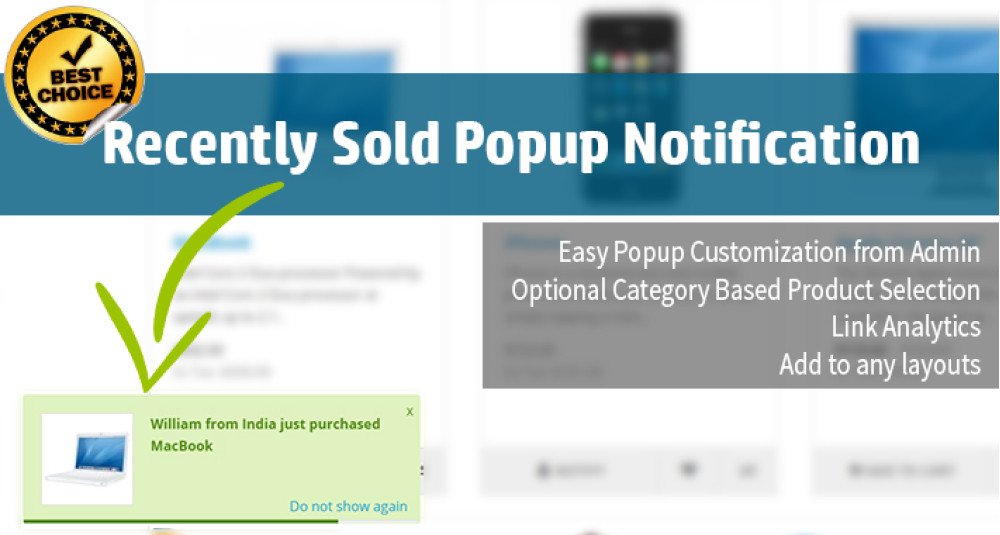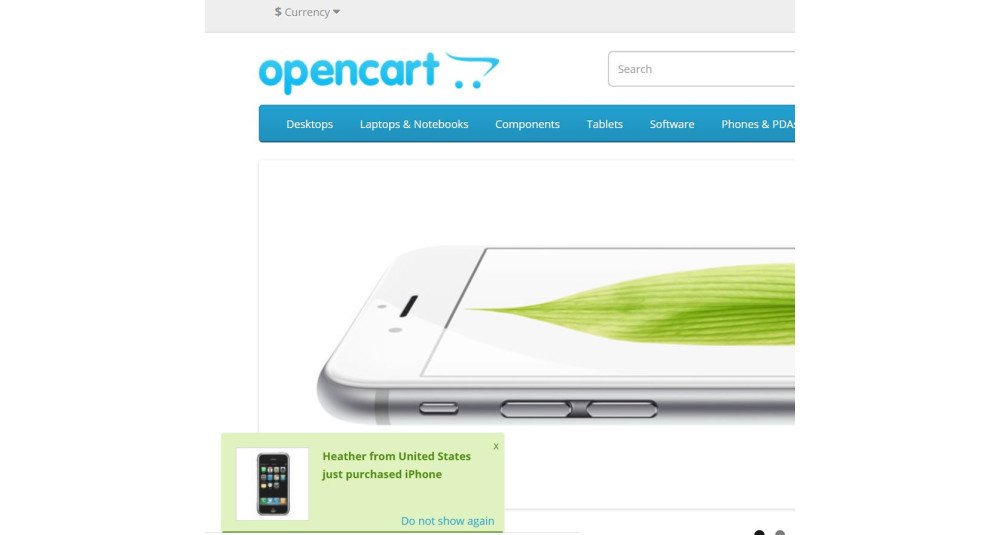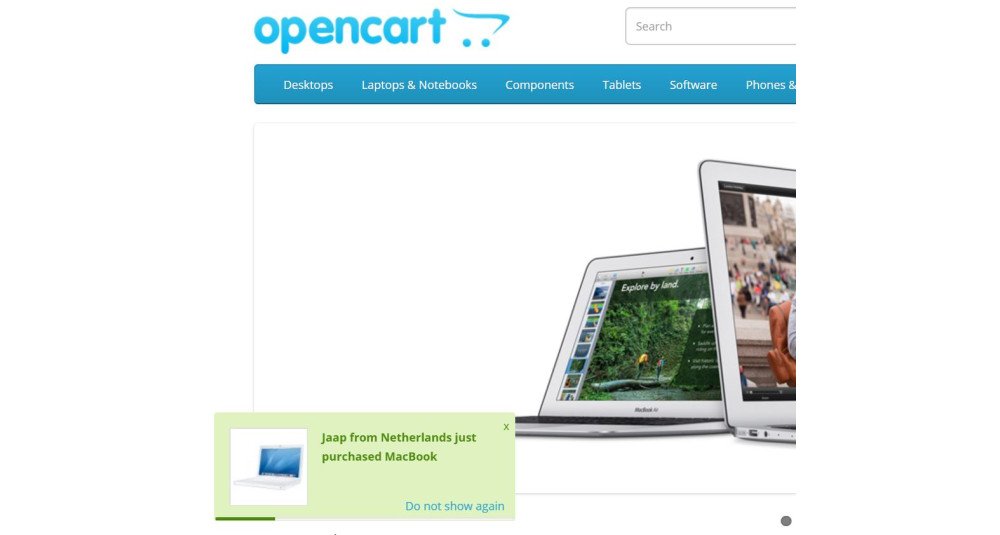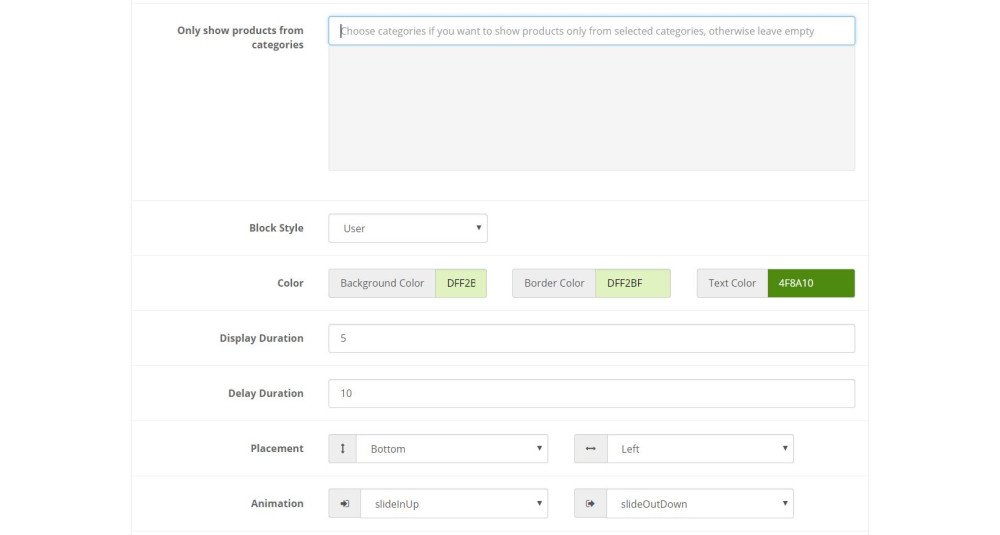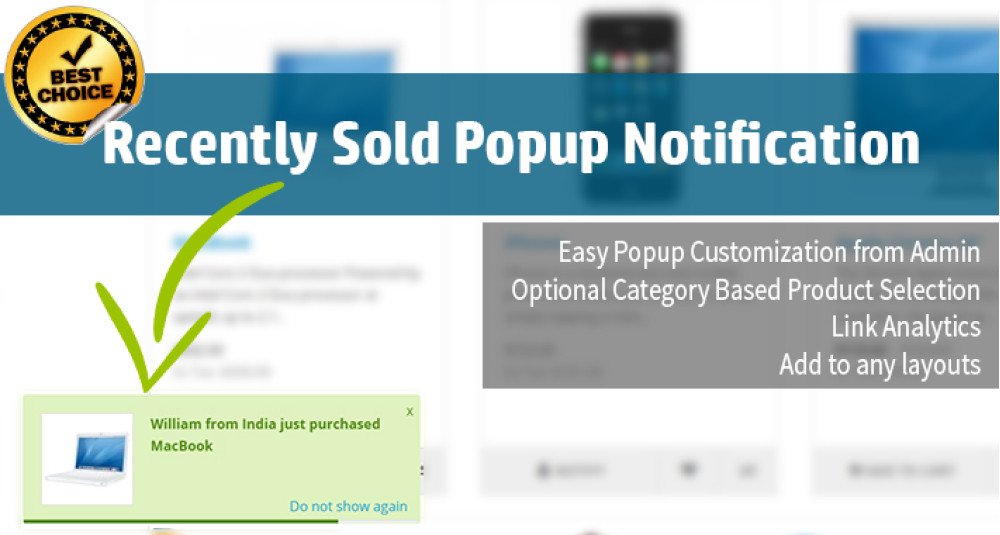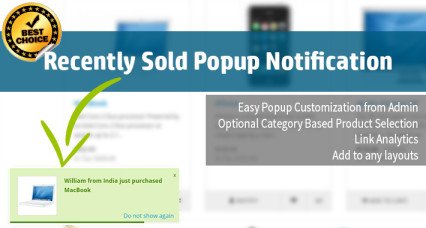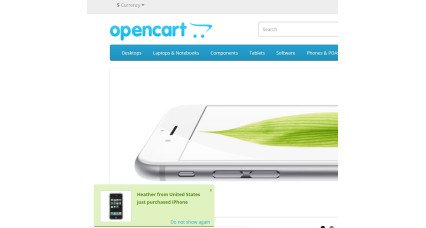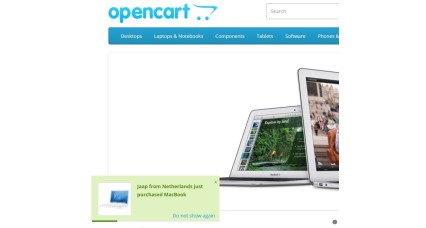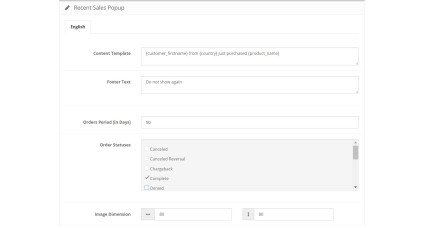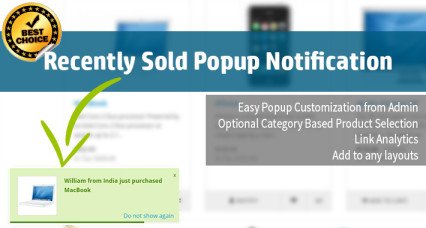 Recently Purchased Popup Alert [23xx- 3xxx]
This module gets the recent sales data in real-time from the orders data, Display a small popup at the bottom or top of the screen (according to your settings), and fades away or exits automatically after a specified duration. And after a gap period it pops up another notification and the process goes on.
Someone recently purchased a popup alert or notification module for OpenCart makes an atmosphere of customer trust while the customer is browsing your website, encouraging your customer, and it increases your online sales conversion.
---
Features:
You can set the module to any desired layout just like setting up the other opencart modules.
You can choose a wide range of order date period
The popup can display customer name, location, product name as per your template setting.
Admin can easily install the module
Admin can configure the colors of the notification popup or also add additional custom CSS code
Beautiful various entry and exits animations available
VERSION : 1.1
DATE RELEASED: 31 Mar 2019


VERSION : 1.0
DATE RELEASED: 17 Nov 2018



First Release